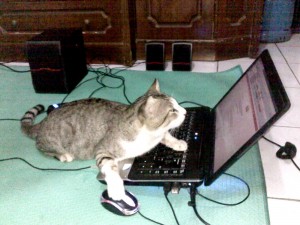 Today's installment of "Spam Wars" focuses on group, or role-based email addresses.
Role-based addresses have traditionally been company addresses defined by a job rather than a person: secretary@, info@, security@, etc.. More recently, companies have been moving away from group addresses managed by several people to a more stable management system for role-based addresses.
Why?  Because group email addresses are associated with high bounce rates and spam complaints. In fact, some are so high that spam filters block good mail from getting through to them.  Some broadcast email services (you likely use one to send your newsletter and let people subscribe from your website) won't let these addresses be added to a list.
It's best to avoid the following when deciding on your company email accounts:
abuse@
admin@
compliance@
devnull@
dns@
ftp@
hostmaster@
inoc@
ispfeedback@
ispsupport@
list-request@
list@maildaemon@

noc@
no-reply@
noreply@
null@
phish@
phishing@
postmaster@
privacy@
registrar@
root@

security@
spam@
sysadmin@
tech@
undisclosed-recipients@
unsubscribe@
usenet@
uucp@
webmaster@
www@