Sunny AZ Vacation Homes are Luxury Short Term Home Stays in Arizona that take homes from good to GREAT
I delighted in receiving a call from Laurie Hatfield.  We did good work together when she was the Director of the Chamber of Commerce representing Raymond and South Bend, Washington.  Laurie is super-talented, focused, with a strong vision, open ears –and is a lot of fun, too.
"I don't even want to ask, but can we build a website before Monday?" she asked on a Friday afternoon. 
Ugh.  That question rarely ends with a happy client no matter how I answer.  There are so many tentacles in a web development project.  Someone must gather text and photos, create a design, select fonts, colors, layouts, site-wide and repeating fragments, incorporate the logo and other specific elements, determine functions, needed plugins and other elements, put it all together, make it SEO-ready, set up a firewall, spam filtering, and systems to check for problems down the road such as broken links and upgrade conflicts, set up a hosting account, backups, and a management account… It's a lot to pull together quickly unless the client already understands the process and has all the pieces and parts ready to go,  But heck.  It's Laurie and I know she'll jump through hoops with me to get it done…  "Sure!" I heard myself say.
72 hours and a flurry of emails later, the site was poised to go live.  Gratefully, Laurie's reason for needing sunnyazvacationhomes.com was postponed a few days and we were able to use that time to take the site from good to great. The breather allowed me to add extra polish to the site and gave Laurie more time to review and request changes, the result of which improved the finished product.
From Good to Great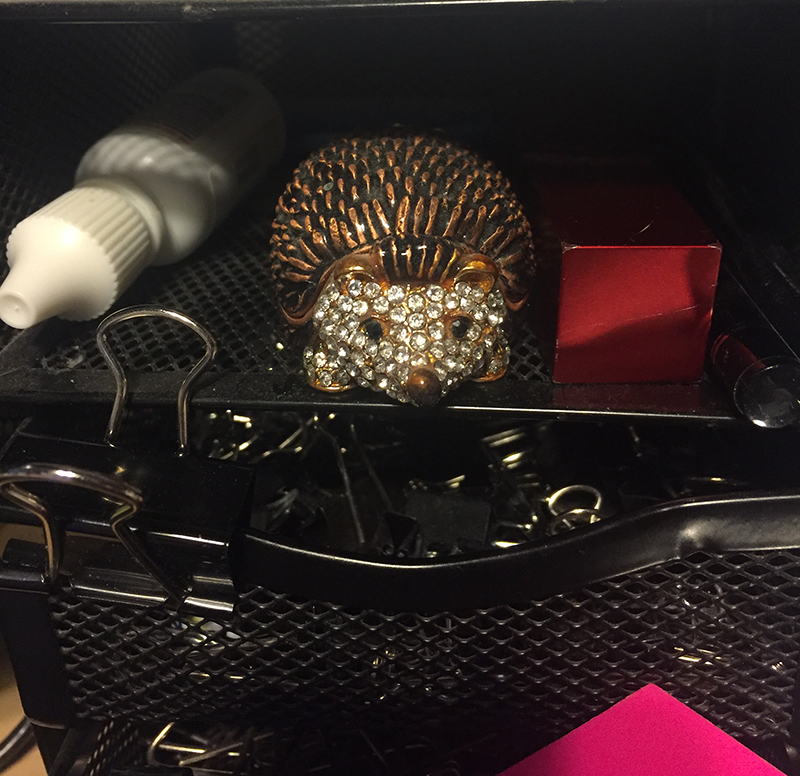 I keep a blinged up hedgehog box on my desk to remind me of the book From Good to Great by Jim Collins.  One of my favorite stories in the book tells about the single-minded hedgehog.  Mr. Hedgehog leaves his hole to find food and nothing distracts him from that purpose.  He finds food and returns to his den. Period.  It's an allegory; one of the things that separate good companies from great companies is their undistractible nature in executing the mission.
I wasn't surprised to learn Laurie was familiar with the book.  Her company is called "Share the Hedge" and one of her vacation properties boasts an address on W Hedge Hog Place in Peoria, AZ (home to the Seattle Mariners during spring training).  I have friends and family in Peoria; my worlds were colliding and I love it when that happens!
Laurie and I both aspire to go from good to great in developing our businesses, which makes working together that much more fun and interesting!
Two Sites in One
This simple site is actually two sites in one.  Immediately, it showcases the Hedge Hog Place property as an example of the type of property Laurie and her team rent as luxury vacation rentals.  The site also demonstrates what Share The Hedge does to create vacation rentals at this level and manage them for the homeowners.  Enjoy the photos; they really show the attention to detail and special touches.  No detail has been unattended.
Business Cards
Laurie also needed some business cards that shared the branding we began to develop while building the site.  She already had an adorable hedgehog logo for the company and we incorporated it into the site design.  Color blocks rich in true cyan added a clean and modern feel echoing the signature tropical decor style in the home.  These are now part of the visual brand and echoed in the business cards.
Book a stay at sunnyazvacationhomes.com.  I know I look forward to enjoying it in person soon!