The top 5 reasons to choose beachdog.com
We have over 20 years of experience creating products that get results for small business, non-profits, and government entities.
We allow you to bring all your projects under one roof, leveraging resources and success across multiple mediums.
We are more than graphic artists and web developers.  We're marketers and educators.
We offer straightforward solutions to complex business challenges.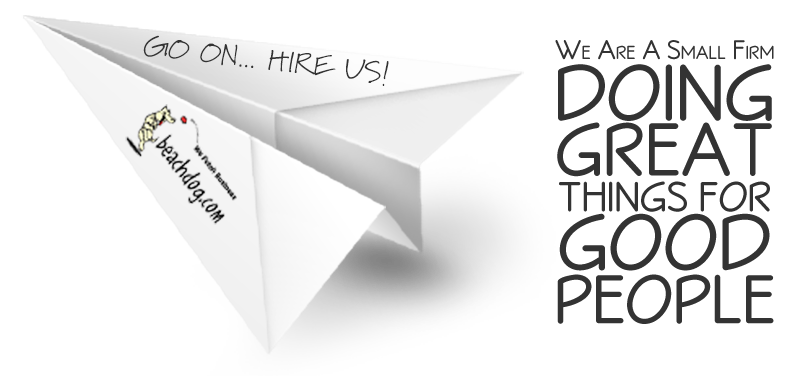 "Keleigh, you are the most creative person we know. We looked at this new newsletter format and gasped. WE LOVE IT! It's precisely what we envisioned. So then we asked each other if we can remember anyone we've known who is as creative as you are, let alone can turn the creativity into a real product so effectively. Zip. Nada. Nobody out there. You're it." ~R.H., Ilwaco, WA

"I am a shop hopper and have completed almost all of the shops and have to tell you that you have the most beautiful, inviting and organized site I have visited in the entire hop! Bravo! I am going to share your site with my entire quilting guild and hope that some of them will go on a road trip with me to come and visit your shop and beautiful area. I'll be ordering from you soon…the cranberry fudge sounds delightful! Thank you!" ~P.H. via email

Thank you for your excellent website. Keep up the excellent work you are doing over there. Very interesting. Kind Regards, P.B., Gaborone, Botswana.