Shop Rate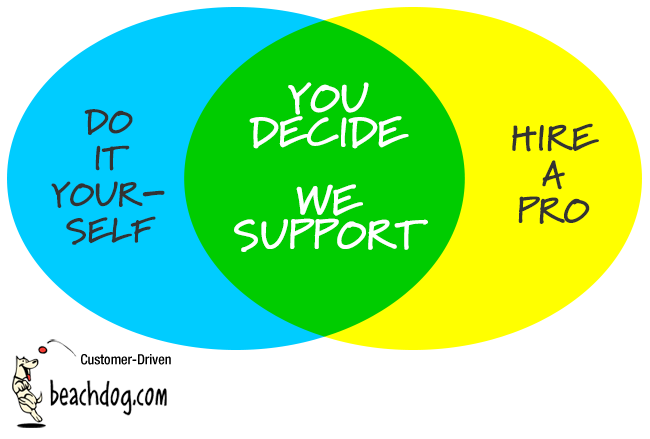 Our shop rate is $100/hour, billed in 15-minute blocks.  Please note:
It's most cost-effective to send us a chunk of work at a time, rather than a nibble here and there. Get the most out of those 15 minutes!
Projects requiring high-end coding are billed at $100/hour; you will be notified prior to start of the work if this is the case.
We include a 30-day quality guarantee on all work.  Unfortunately, this cannot include typos or other problems you signed off on while proofing print projects.
New customers are asked to pay at delivery of product or service.  Established clients are billed at the first of the month following service, net-15.
Fees are quoted per project upon request.
Projects we expect to take more than a few hours are typically quoted and done under a written agreement.  Smaller projects are billed at the shop rate.
Initial consultation (up to one hour) on a new project requiring at least two hours of shop time is waived if the project comes to fruition.
Shop Rate applies to:
Consulting, Research 

Web Site Updates

Analytics.  Basic log file analytics are built into our hosting plans.  Most people, however, want the convenience and robustness of Google Analytics.  We regularly manage the set up of Analytics accounts, training clients in interpretation of the data and using it to advantage, and adding custom analytics scripts.

Development of Social Media Guidelines – A MUST if employees are doing your social marketing for you.
Set up Facebook, Google+, Twitter, Pinterest, etc.  Did you know Facebook has more than 50% of the market share when it comes to social media for business?
Training in Social Media Marketing and/or how to manage your pages
Editorial Calendar Development –ensures you are pushing on that flywheel in a way that returns results
Social Media Management –for when you just want someone else to do it for you.  HINT:  In the long run, it's more cost-effective to have us help you develop guidelines then hire or train existing staff to do this for you.

Training. The school of beachdog.com is open for business!  Whether you need WordPress basics to advanced, Magento or PayPal E-Commerce, Search Engine Optimization and Marketing (SEO/SEM), Analytics, Link Building, Social Media Strategies, or some other aspect of Marketing your business, we can help.  Since opening our doors in 1997, we've provided training to more than 600 students in individual and small group environments.
Additional Services
"I cannot tell you how much I enjoyed reading your newsletter and visiting your wonderful website. I felt so inspired and felt like I had had a vacation by the time I was through. I appreciate how complete your themes are and all the fun things you offer are very tempting. I am definitely due for a trip for Long Beach…and this might be just the lure I need…Thank you!" ~J.J. (via email) "Pat and I both commented on how nice it is to work with you….We are amazed at your level of knowledge and ability to communicate it in way that is so understandable to us novices." ~M.N., Chehalis, WA