This isn't a celebrity blog so we're going to go with "yes".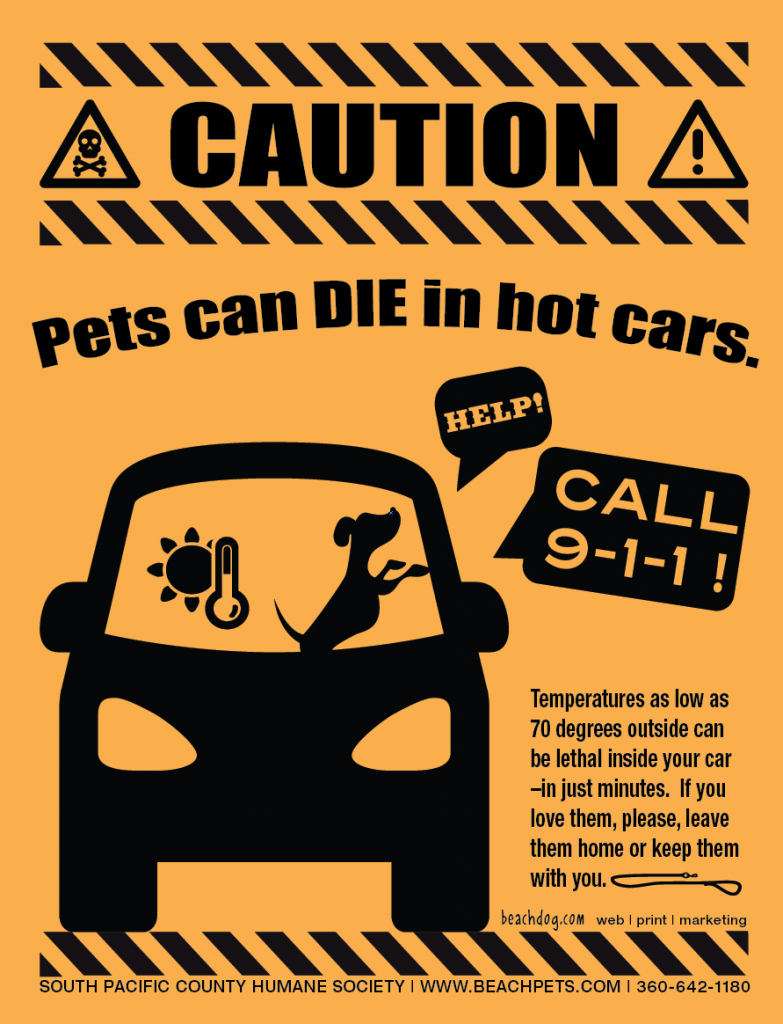 Pets have already died this year in hot cars in the Pacific Northwest.  Our overcast days are deceptive; it still gets HOT quickly inside the car.
We have two public service announcement flyers you can print to help get the word out.  Click an image for a closer look.
"DOGS DIE IN HOT CARS" is a full-color, 3-to-a-page "rack card" that tells the story of how quickly temperatures can rise.  

"Pets Can DIE in Hot Cars" is a letter-size flyer that prints in black, preferably on a bright orange or yellow paper as a caution sign. 

These PSAs are available year-round on our local no-kill shelter's website, www.beachpets.com.