When Tessah and Jami came in to talk about their new salon and its immediate needs, Sue wrote a note describing the nature of the appointment she was making for Keleigh and the women.  Much to everyone's delight, they fell in love with Sue's handwriting and asked if we could digitize it for their logo!
Here it is, in blackline, grayscale and full color: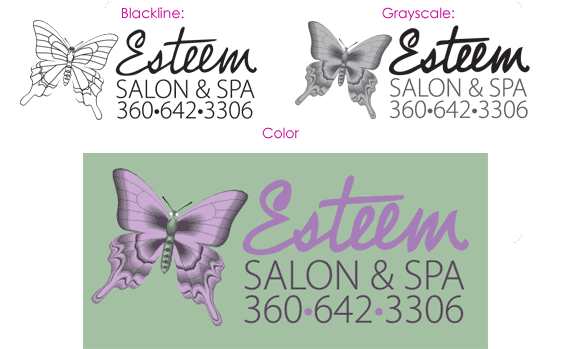 Next came the business and appointment cards, conveniently dual-purposed as one, two-sided card: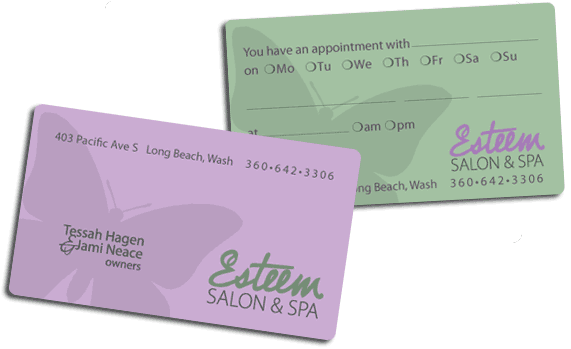 Finally, their rate card, which is really fun at 5 inches square instead of a traditional brochure shape.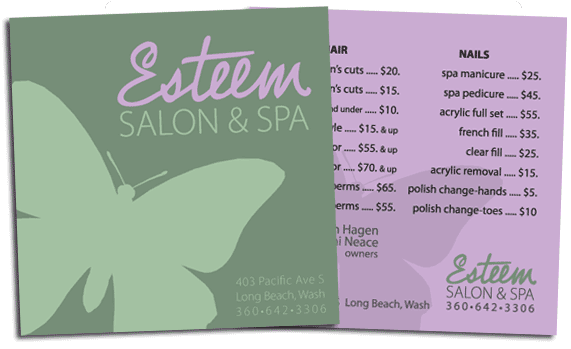 J.D.'s signs recently finished interpreting our art for a sign and it looks GREAT!  You can see it yourself on Pacific Highway, in front of Marsh's Free Museum in downtown Long Beach.  Esteem is on the north side of Marsh's.
Congratulations on the successful launch of your new Salon & Spa, Jami & Tessah!