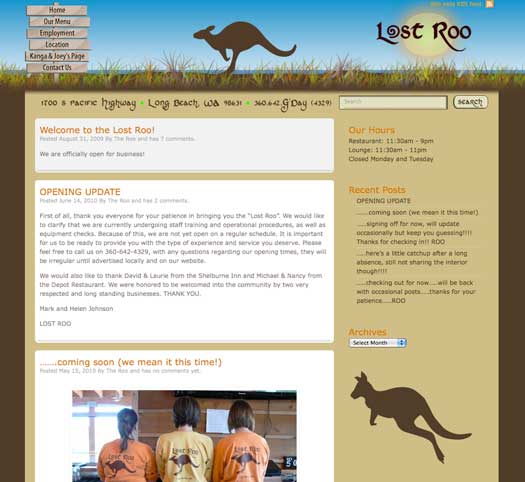 Have you been to the Lost Roo yet?  After much anticipation, the restaurant opened earlier this summer.  Reviews have been great! Just as the new restaurant was seating its first patrons, we launched their new website.
Of course, Kanga & Joey's page are popular here at beachdog.com, but site statistics tell us the rest of you prefer looking at the menu.
Go for a beer and a game, or for a great meal with the family.  You'll be glad you did!